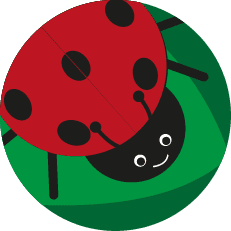 Welcome from your Ladybirds' Team:
Teachers: Mrs Joy Hulme
Teaching Assistants: Mrs Alison Bradbury, Miss Beth Hall
Welcome
Although we provide a Reception and a Nursery class in our Foundation Stage we work closely together as a single provision. The children share access to both classrooms, plus the outdoor area. They have regular child-initiated and teacher-led opportunities to mix. We develop flexible groupings across the two classes for literacy and maths.
During this year, we will be helping your child to settle into the routines of school life and supporting their development across the seven areas of the EYFS (Early Years Foundation Stage):
Personal, Social and Emotional Development (PSED)

Communication and Language (CL)

Physical Development (PD)

Literacy (L)

Maths (M)

Understanding The World (UW)

Expressive Arts and Design (EAD)

We will be assessing your child's development in the above areas. However, the time they spend in school is not representative of their life as a whole, so we greatly value any input from you the family. We will add these to our evidence to ensure that we develop as rounded a picture as possible of your child.
Autumn Term 2019 where every child is continuing their exciting Learning Journey…
This term the children will be thinking about 'Do you want to be friends'? and whole school topic 'The Creation'.
Children will continue to share nursery, action and number rhymes.​​
​Reception's  home learning challenges for the half term will include sounds, words, phonics and our Under the Sea mental maths scheme – see below.
Ladybird 2019/20 Curriculum Long Term Plan
Supporting Documents:
Termly fact sheet:
Parent Information For Summer 1 2021
Under the Sea Mental Maths Targets: