We are about to launch a whole new swimming programme, thanks to Julie Hunt, her expertise and knowledge and all overseen by 'Swim England'.  Please see the link below for full details of the approach and how we will ensure children learn to swim at least 25 metres and feel safe in and around water.
Our Swimming pool is coming back by popular demand…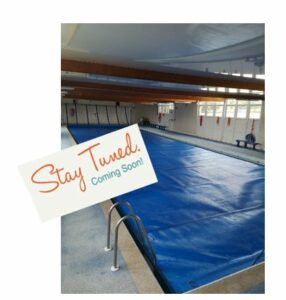 Watch this space… we have great plans for our swimming pool !
After months of it being out of action. We can finally announce that building work will be taking place over the Summer break and the pool will be back up and running!
We've even managed to make more of our unique facility from September 2021 by trebling our swimming provision from just one afternoon a week to three!  This will ensure our children are provided with a unique school swimming experience, being taught in groups no bigger than 10 (1:10 ratio).
We are pleased to say  Julie Hunt is joining us, a highly experienced swimming teacher, to bring a bespoke model to Waterhouses pupils and to offer further enrichment opportunities including water polo, paddle boarding, life saving and much, much more.
Keep an eye out for further updates over the coming weeks and months!
PE and Sport Premium
What is it?
The Government currently provides additional funding to all primary schools each year to improve the provision of Physical Education (PE) and Sport. This funding is ring-fenced and therefore can only be spent on provision of PE and sport in schools.
Our vision is that all children leaving Waterhouses CE  Primary Aacdemy are physically literate and have the knowledge, skills and motivation to equip them for a healthy lifestyle and lifelong participation in physical activity and sport.
For 2021-22, our overall objectives are:
Engagement of all pupils in regular physical activity to encourage healthy, active lifestyles through 

delivery of a balanced PE curriculum and active lunch and breaktimes.

Regular use of our enhanced playground equipment to support active play.

Increased confidence, knowledge and skills of staff teaching PE and Sport.

Broader experience of physical activities offered to pupils through PE enrichment days and extra curricular opportunities.

Increased participation in competitive sport.
Looking ahead to 2022, we envisage a stronger focus on health and wellbeing through our whole school Healthy Minds Healthy Bodies initiative.