PE and Sport Premium
What is it?
The Government currently provides additional funding to all primary schools each year to improve the provision of Physical Education (PE) and Sport. This funding is ring-fenced and therefore can only be spent on provision of PE and sport in schools.
Our vision is that all children leaving Waterhouses CE  Primary Aacdemy are physically literate and have the knowledge, skills and motivation to equip them for a healthy lifestyle and lifelong participation in physical activity and sport.
For 2019-20, our overall objectives are:
Engagement of all pupils in regular physical activity to encourage healthy, active lifestyles through 

delivery of a balanced PE curriculum and active lunch and breaktimes.

Regular use of our enhanced playground equipment to support active play.

Increased confidence, knowledge and skills of staff teaching PE and Sport.

Broader experience of physical activities offered to pupils through PE enrichment days and extra curricular opportunities.

Increased participation in competitive sport.
Looking ahead to 2020, we envisage a stronger focus on health and wellbeing including ideas such as active homework bags, healthy eating and exploring mental and emotional wellbeing of children. Please take a look at our long term plan for PE and Sport. We have called it our 2020 Vision.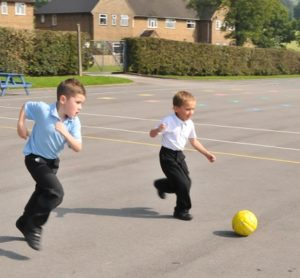 Please click below to see a full report detailing our grant allocations, previous spend and impact and planned spend for 2020-21.
Waterhouses Action Plan 2020 21