COVID-19
COVID-19 has had an impact on all schools in particular in the need for schools to close to pupils for short and sustained periods of time.  Please feel rest assured that we have measures in place to not only support those pupils that are working from home but also to support pupils in school who have missed some key learning.  Please see the details below of our approach to Remote learning and how we are using the government catch up funding to support pupils.
2021-Remote-Learning-Policy-January-2021
Waterhouses Catch-up premium strategy 2021
Please see below our updated Covid-19 risk assessment and outbreak management plan.
Covid-19 Schools RA and Outbreak Management Plan V11 – 2021.09 V11 (1)
Waterhouses Outbreak plan Sept 2021 (1)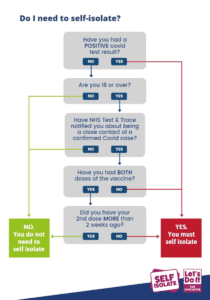 In the unlikely event the school has to close Staffordshire County council's website is updated in real time, allowing parents to get up to date information on their child's school in the quickest way possible.
Parents and carers can also sign up with Staffordshire County Council to be notified of school closures for their selected schools.
Please use the link below to find the latest information on School Closures.
https://www.staffordshire.gov.uk/Education/Schoolsandcolleges/emergencyclosures.aspx