Play Leader joining the Sunshine Club Team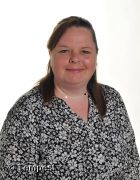 We are delighted that Amanda Murray, who already knows our children very well in her role as a Lunchtime Supervisor, is today, Thursday 7th February 2019, joining the Sunshine Club team and will be providing care and fun at every Thursday after school session.  We wish Amanda a warm welcome and hope she enjoys her additional role.
Just a reminder that the Sunshine Club can be contacted  by selecting option 3 on the number 01538 308356, or emailing Derbyshire.D@waterhouses.staffs.sch.uk .