Children's Mental Health Week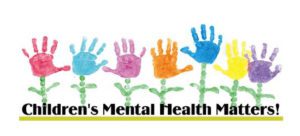 Children's Mental Health Week runs next month from 1st-7th February, and this year it is even more essential than ever to make sure pupils are supported with the disruption, uncertainty and isolation that many of them have faced recently.
Oak National Academy has teamed up with Place2Be and BAFTA Kids to create a free assembly for Children's Mental Health Week 2021, celebrating this year's theme of "Express Yourself".
At 9am on Monday 1st February join Blue Peter's Lindsey Russell and CBBC presenter Rhys Stephenson alongside some other special well-known faces for a free and exciting assembly available to all children, schools, and families.
We're bringing the nation's children together (virtually!) with a positive message about the power of creative self-expression.
https://classroom.thenational.academy/assemblies/childrens-mental-health-week-2021
With this in mind, with effect from Friday 5th February we will be designating each Friday afternoon as a time to focus on 'Wellbeing' for children, parents, and staff alike. This will be linked to the 'Healthy Minds and Healthy Bodies' initiative (Eat healthily, Be Active, Be Brave, Be Kind, Be Positive) and will be ongoing during the lockdown period.
Activities will be posted on the Class Dojo School Story page for everyone to access (activities will be accessible across all the age ranges in school, allowing for families to come together), each week and we hope it will be an enjoyable way to end each school week during this difficult time.
Many thanks for you continued support.
All the staff at Waterhouses.