Alternative Transport provision survey for our area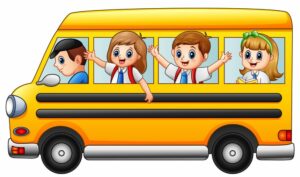 We have been contacted by Kathryn Grattage, a member of the transport team at Staffordshire County Council.  The Council has been successful in securing funding from the Department of Transport in the Rural Mobility Fund.
They are delighted to have been selected by the Department of Transport to design, develop and implement a Demand Responsive Transport (DRT) service in Staffordshire Moorlands over the next 3 – 4 years; this service will build on the existing Moorlands Connect service and will be integrated with local bus services, offering an app-based booking and scheduling system. While the finer details are still being worked up, they can confirm that the service will commence in September 2021.  The service will integrate with the Leek to Ashbourne, Buxton to Ashbourne and Buxton to Leek local bus service, providing opportunities for residents and visitors to access services and to enjoy the Staffordshire Peak District.
The service may offer an alternative transport option for children attending our school who are not entitled to free transport. They have set up a survey regarding the proposal which can be found at https://consultation.staffordshire.gov.uk/ .  They would be really grateful if parents would  provide feedback on the proposals.
Due to the time constraints with this project the deadline for feedback will be the 14th May 2021.
This project could be of real benefit to children in the outlying rural areas, particularly those attending before or after school clubs and those over 16 who are no longer eligible for school transport.  A map is attached of the area so that you can see where the service will be operational.
The full details of the proposal are on their webpages –    Staffordshire Moorlands – Rural Mobility Fund – Staffordshire County Council